The Drôme takes care of you!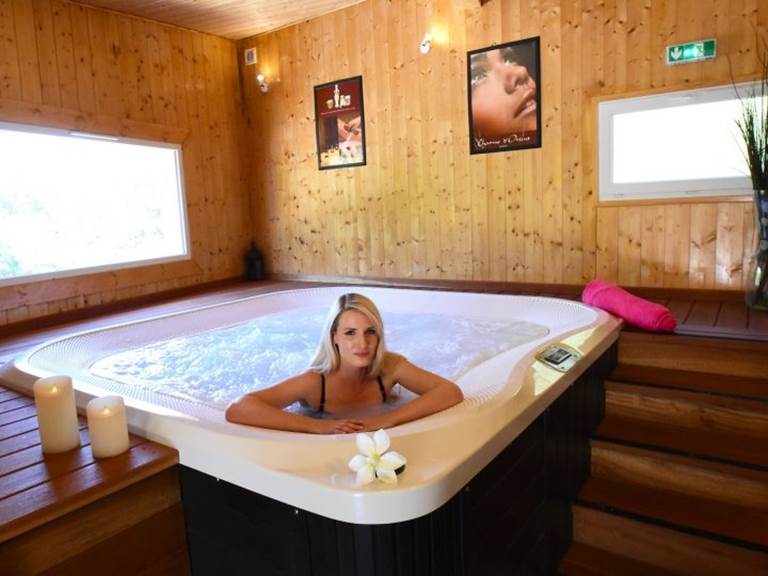 Well-being

The Châtelas
Come and relax at the Châtelas wellness center,
Our center is equipped with a spa, a sauna, a hammam, treatment rooms where you can have access to massages, face and body treatments, beauty treatments and nail salon. Open from April to September
Wellness center 1115 route de Dieulefit 26460 Bourdeaux Tel: 04.75.00.60.80
https://www.chatelas.com/fr/bien_etre.html#content
Zenergy Spa
The zenergy spa welcomes you in a space dedicated to well-being. At your disposal for your comfort and relaxation: 2 Jacuzzis, 1 5-seater sauna, 1 counter-current swimming pool, massage room, light therapy cabin, hydrojet spa ...
Spa Zenergy / Moulin Mariman
15 chemin de Barbara 26780 Allan Tel: 04.75.98.55.95 06.86.52.24.48
https://www.spazenergy.biz/
Hairdressing
The Marsannais Studio
Rue Comte de Poitiers, 26740 Marsanne Phone: 04 75 90 32 76
Sarah Hairdresser Stylist Visagiste
Aesthetic
Stopover Relaxation Beauty salon
20 RTE de Crest, 26740 Sauzet Telephone: 04 75 01 26 69
facebook.com
Addict Nails
Home nail salon
Les 3 Ponts, 26740 Marsanne Tel: 06 60 90 99 01
Nail Hands Game
118, AV Jean Jaurès, 26200 Montélimar Telephone: 06 10 94 41 10
ongle-jeudemains.com
Thermal baths
Valvital
Thermal baths of Montbrun-Les-Bains
Rte de Ferrassières, 26570 Montbrun-les-Bains Telephone: 04 75 28 80 75
valvital.fr
Eco Thermes
1 Rue Claude Bernard, 26100 Romans sur Isère Telephone: 04 49 12 95 64
ecothermes.fr